Letter to the Dowager Duchess of Hesse-Homburg, 1744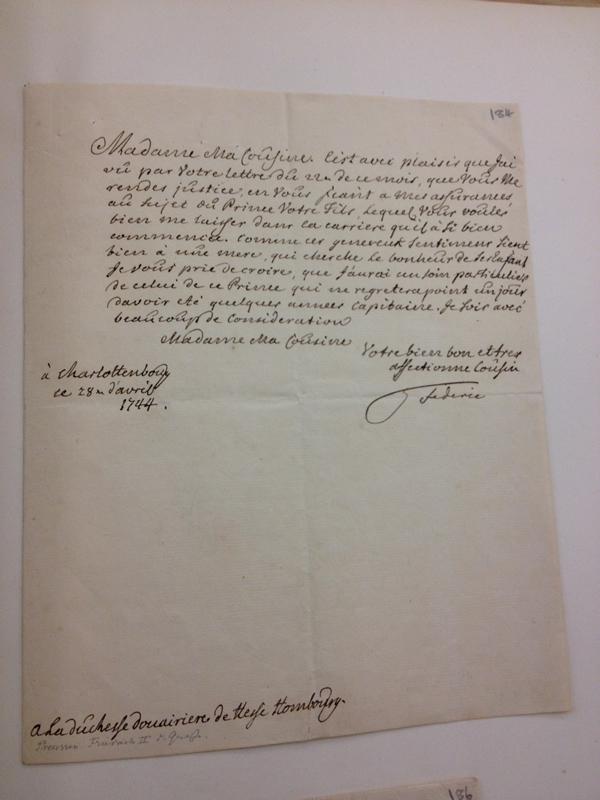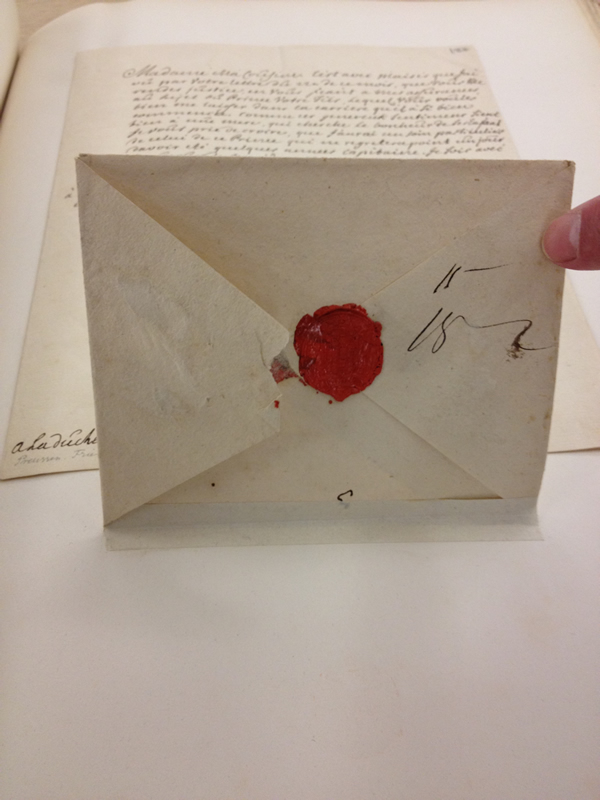 Autograph letter, inserted by the collector in a printed volume on Napoleon. Unpublished.
Frederick here writes from Charlottenburg Palace in Berlin to Christine Charlotte of Solms-Braunfels (1690–1751), widow of Kasimir William of Hesse-Homburg. Her son, Landgrave Frederick IV, had met Frederick the Great in 1740 and joined the Prussian army in 1741. In his formally written letter, Frederick assures the concerned mother that he will take particular care of her son following the promising start to his career as a captain. In contrast to his letter of 1732, which closes with the signature 'Frederic', this letter is signed 'Federic', which is characteristic of his later correspondence.