Lecture by Tim Blanning
The Faculty of Medieval and Modern Languages marked the Tercentenary of Frederick the Great by inviting Professor Tim Blanning, University of Cambridge, to give a Taylor Special Lecture in the Sheldonian Theatre. A Reception provided an opportunity to raise a glass (or two).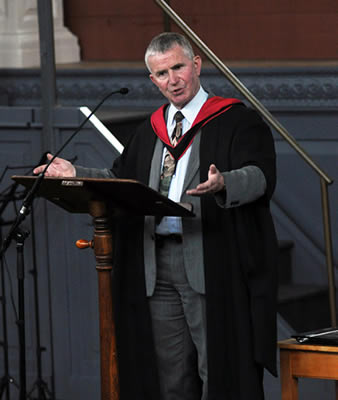 Tim Blanning
 
The Cultural Fashioning of Frederick the Great
From an early age, Frederick was brutalised and humiliated by his father, King Frederick William I. Being forced to watch the decapitation of his friend Katte, following their failed attempt to escape from Prussia in 1730, was only the most dramatic episode in a long history of physical and emotional violence. The lecture examined how Frederick created an alternative world which involved cultural fashioning in its widest sense, sexual as well as artistic, social as well as intellectual. While his father was still alive, this process had to be clandestine, but after 1740 it could be developed with all the resources his thrifty father had bequeathed. Although conceived as a personal survival plan, it was to have a profound impact on the public culture of Prussia.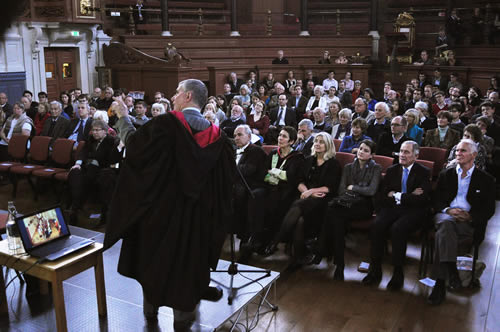 Giving the audience an insight into the tensions
that marked Frederick's early life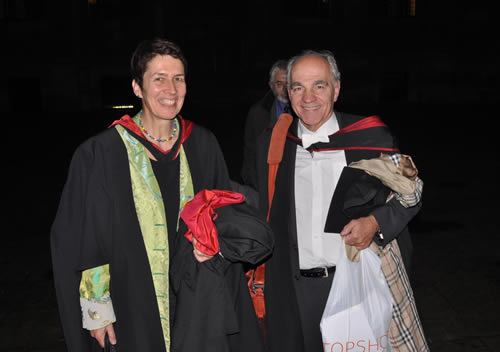 On their way to the Reception: Katrin Kohl, organiser of the event,
and Richard Cooper, Faculty Chair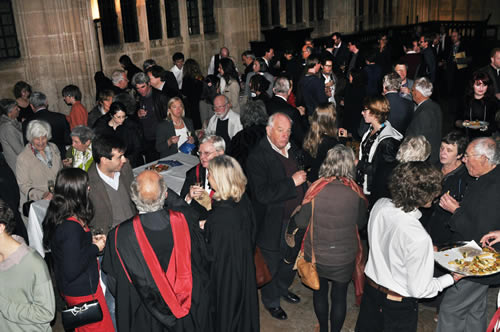 Celebrating Frederick's Tercentenary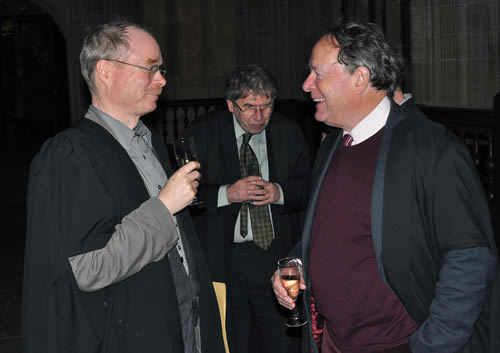 Germanic Powerhouse: Kevin Hilliard, Ritchie Robertson, Ray Ockenden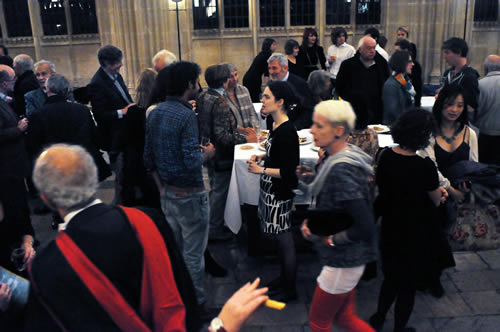 The Bodleian Library's Divinity School provided a fitting venue